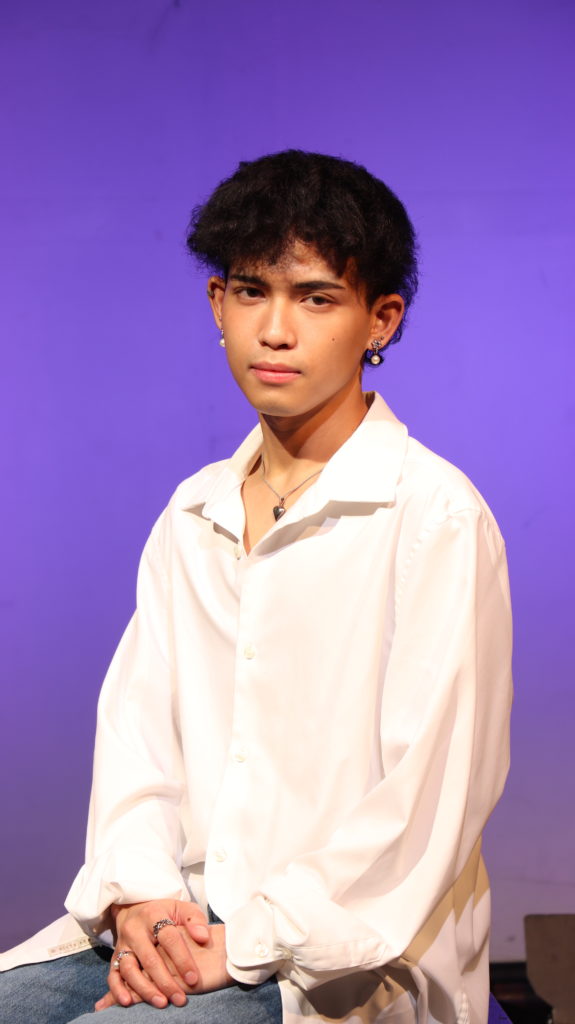 Kai Granada (he/him) is so stoked to be part of the 2023 Devised Theatre Festival. He is a
Filipino actor and designer and is currently one of the members of Wild Card. Kai is one of
the devisers and performers of Wild Card's "Our Play is Called…Our Play is Called."
Performing has always been a significant part of his life where he was able to dance and sing
on many stages since he was child. Recently he is more into acting and creating and has
incorporated his visual arts background in his current creations. His recent acting work
included Breakout and Monster Night Club by Dave Harrack and Gabby De Manuel in the
2021 and 2022 Playground Festival. His most recent film work is a TV Pilot called Vibe
Check. Kai is the co set designer and co costume designer for "Our Play is Called…Our Play is Called." He is so excited to see all of the amazing creations this year!