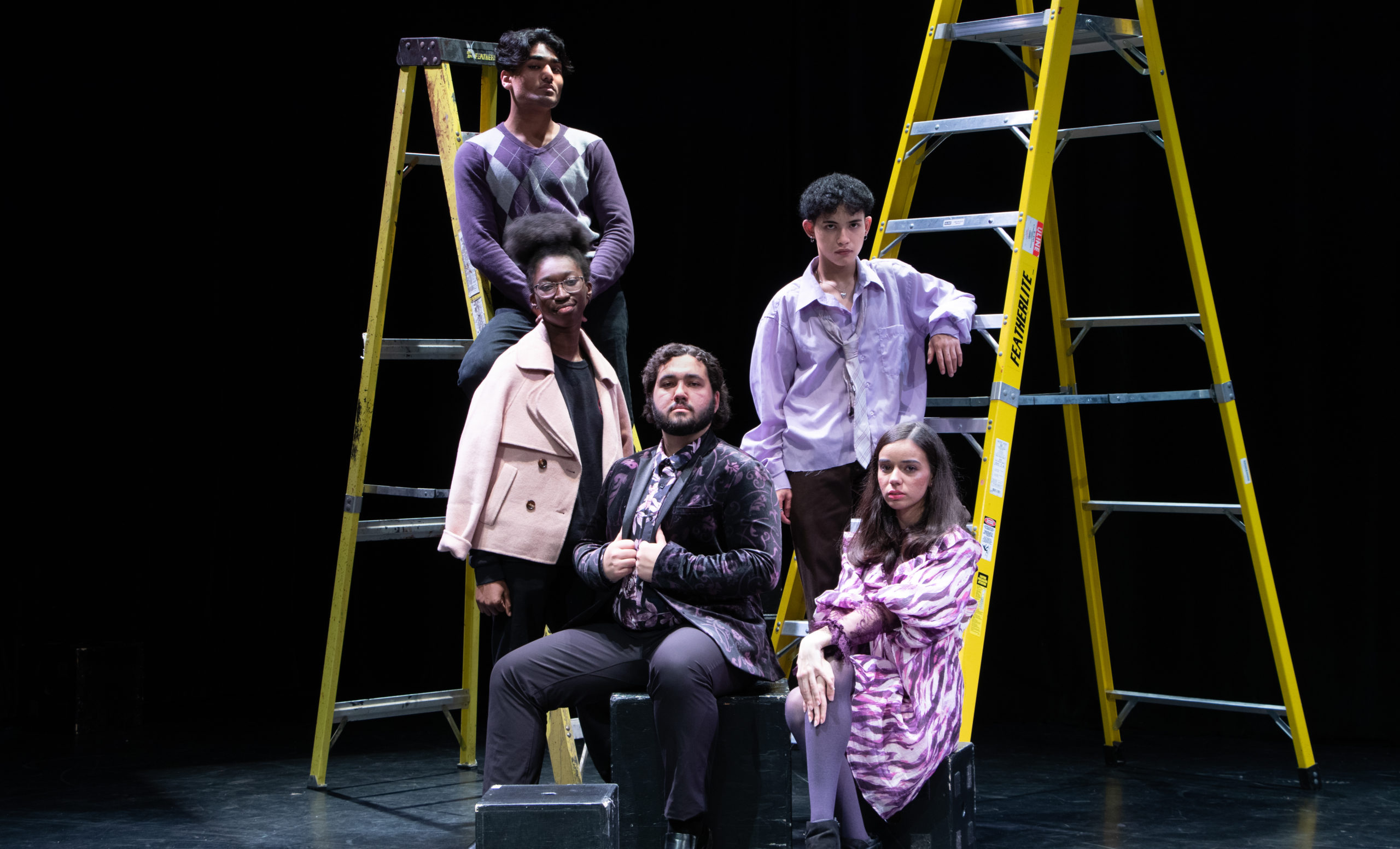 Wild Card
Wild Card company co-creators.
Back L-R: Hasib Rahim and Kai Granada
Front L-R: Lawrencia Effah, Alex Rodey and Emily Gervasi
Wild Card is a brand new theatre company comprised of members of the fourth-year Devised Theatre class at York! They are very excited to debut their new work: Our Play is Called, Our Play is Called!
---
Our Play is Called, Our Play is Called
Content Warning: This show contains sudden loud noises, partial nudity and swearing.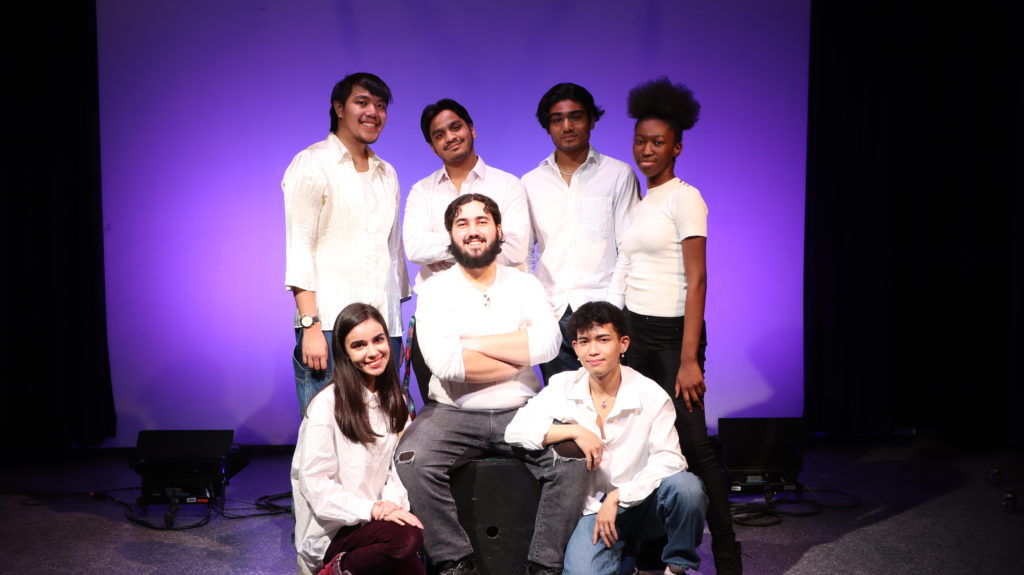 Onion's, angels and monsters galore! Our Play Is Called, Our Play Is Called delves into the story of 5 souls at a table collectively trying to put on a show and find the words for their script. Their vast personalities and perspectives upon how a show must be devised causes clashes and conflicts that may or may not ever get resolved… In order to finally achieve their goal going through adventurous sights of red carpet premieres, gameshows, a castaway beach and more. They discover the chaos in their show, themselves and become more in tune with their vulnerabilities. Follow them on their journey through the absurd to find out if their play is called their play is called can really ever flourish.
Team: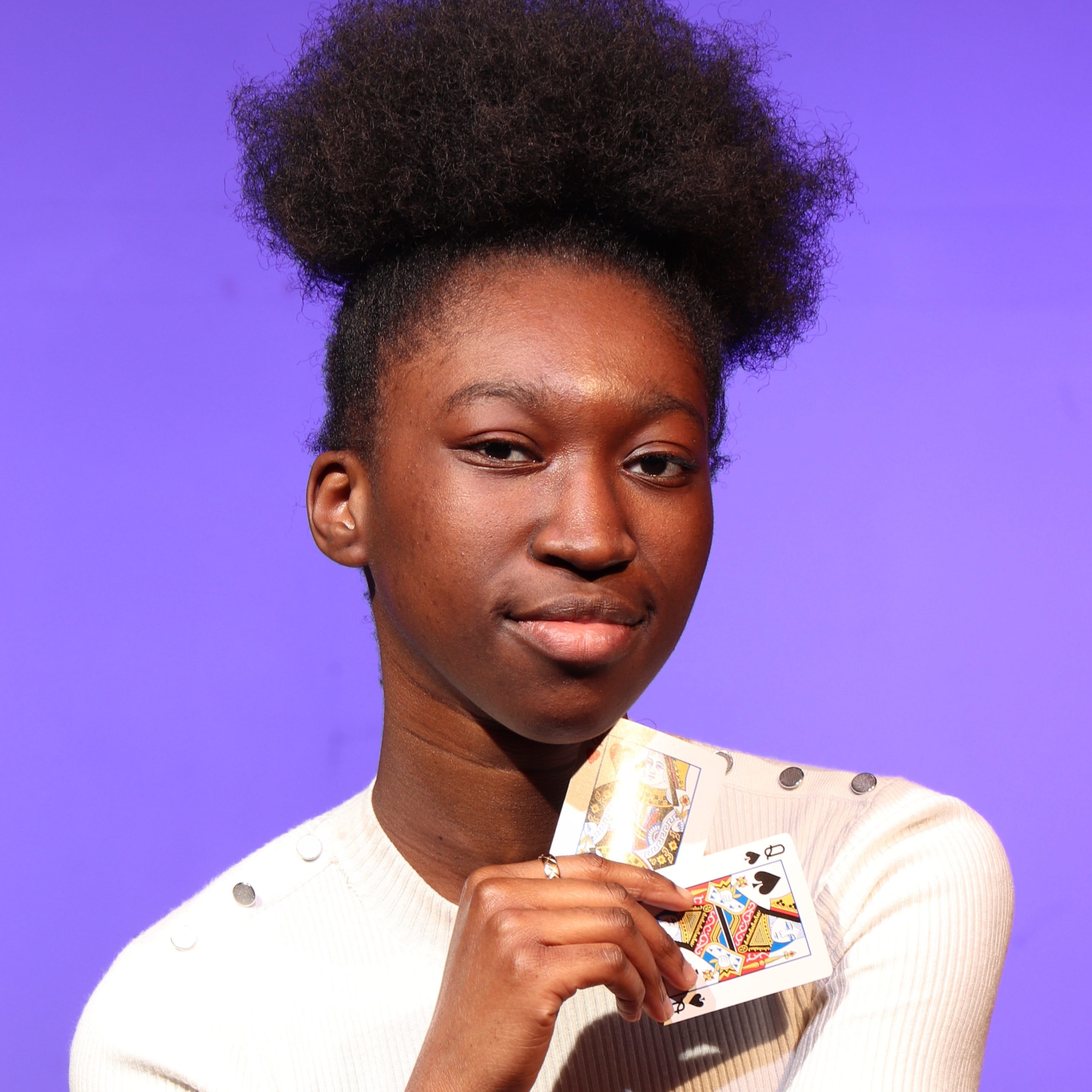 Lawrencia Effah (she/they)
Co-Creator
Co-Deviser
Performer
Co-sound Designer
Production Liaison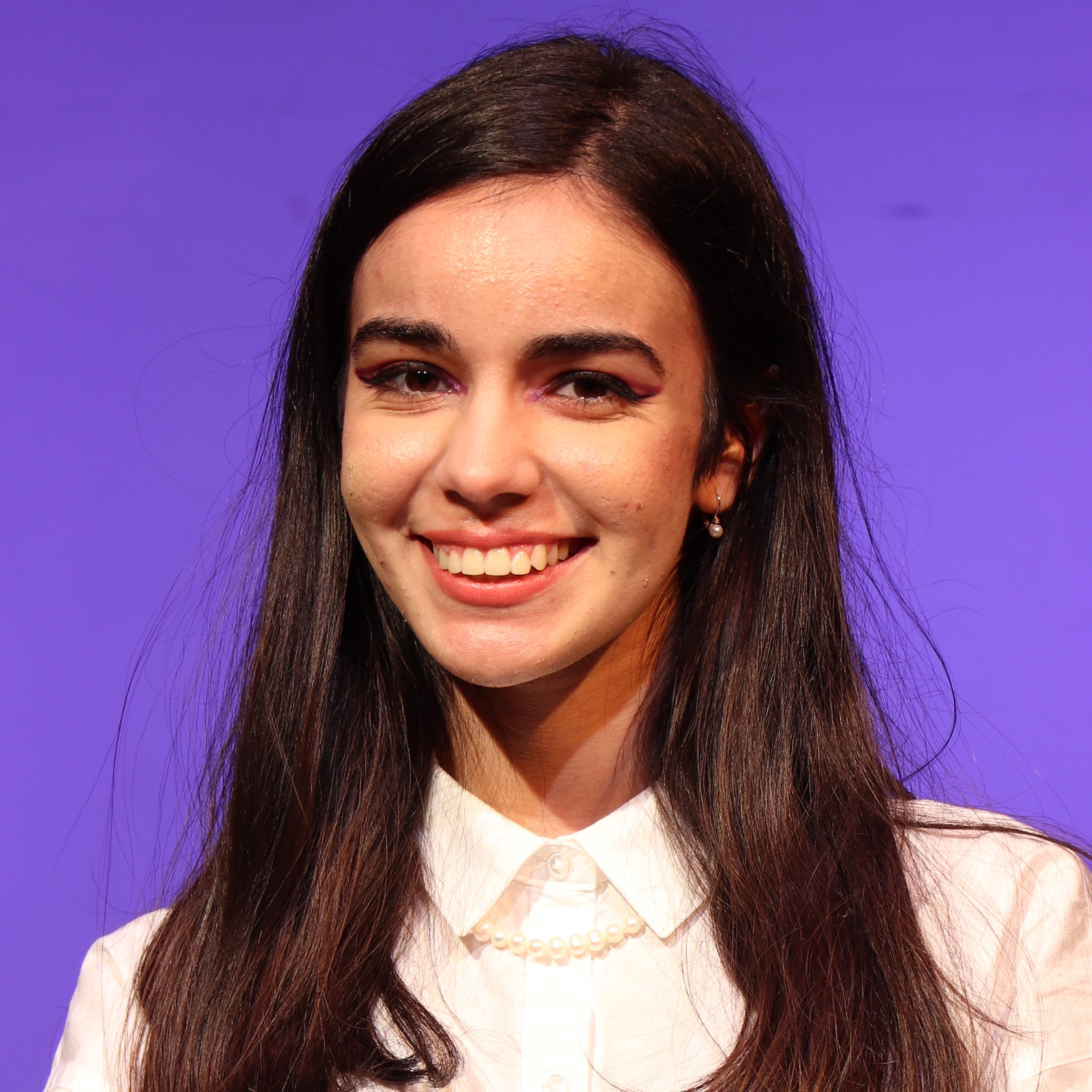 Emily Gervasi (she/her)
Co-Creator
Co-Deviser
Performer
Sound Editor
Co-Choreographer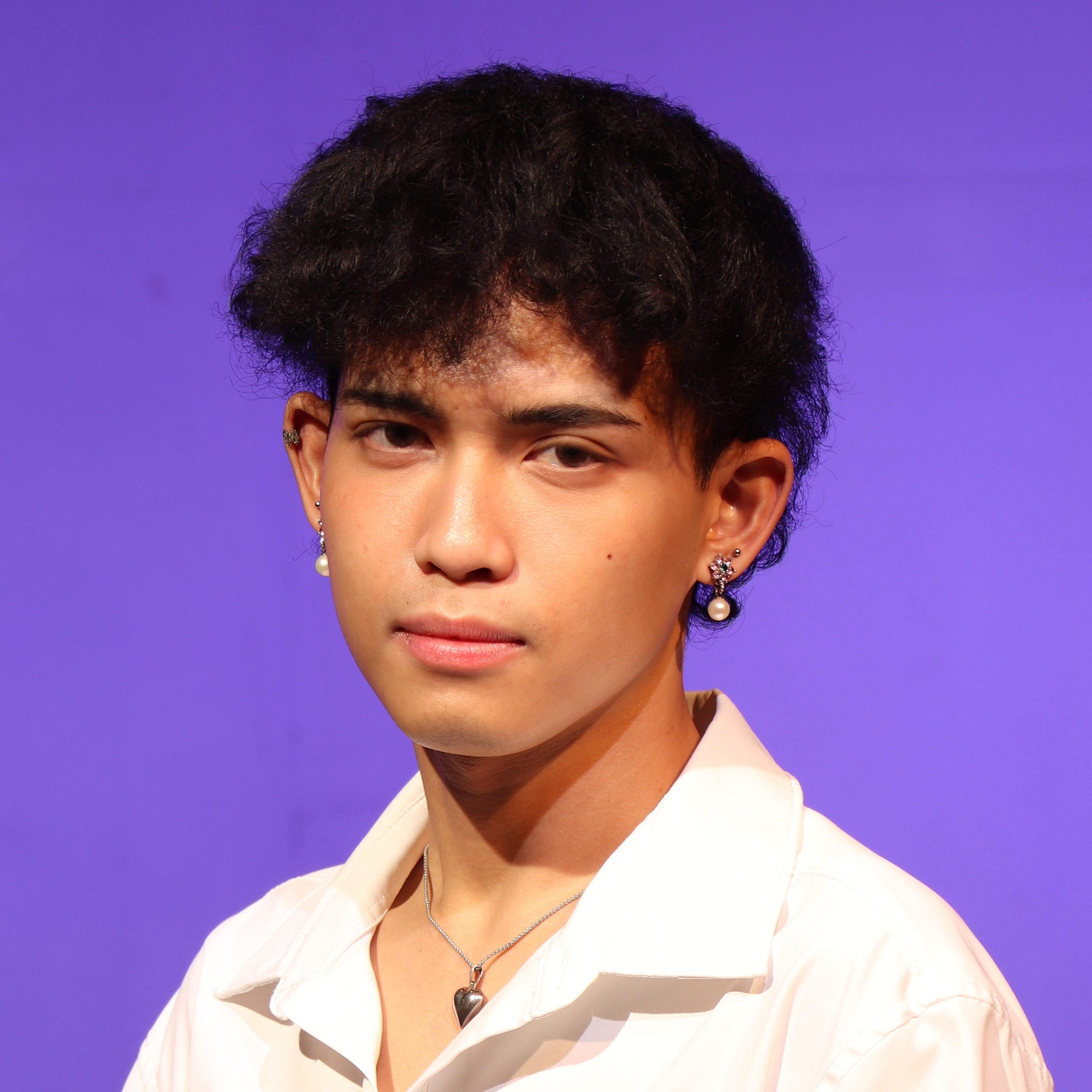 Kai Granada (he/him)
Co-Creator
Co-Deviser
Performer
Co-Set Designer
Co-Choreographer
Co-Head of Marketing (Festival)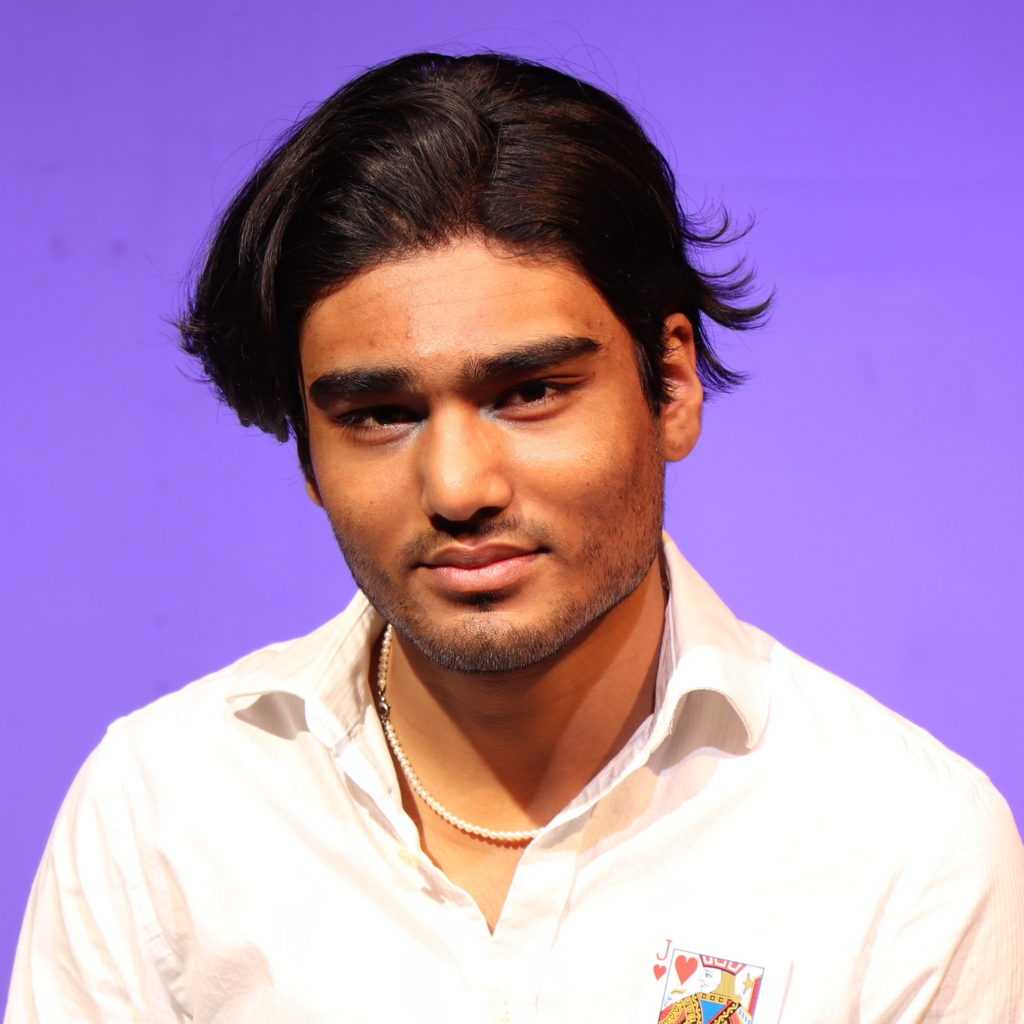 Hasib Rahim (he/him)
Co-Creator
Co-Deviser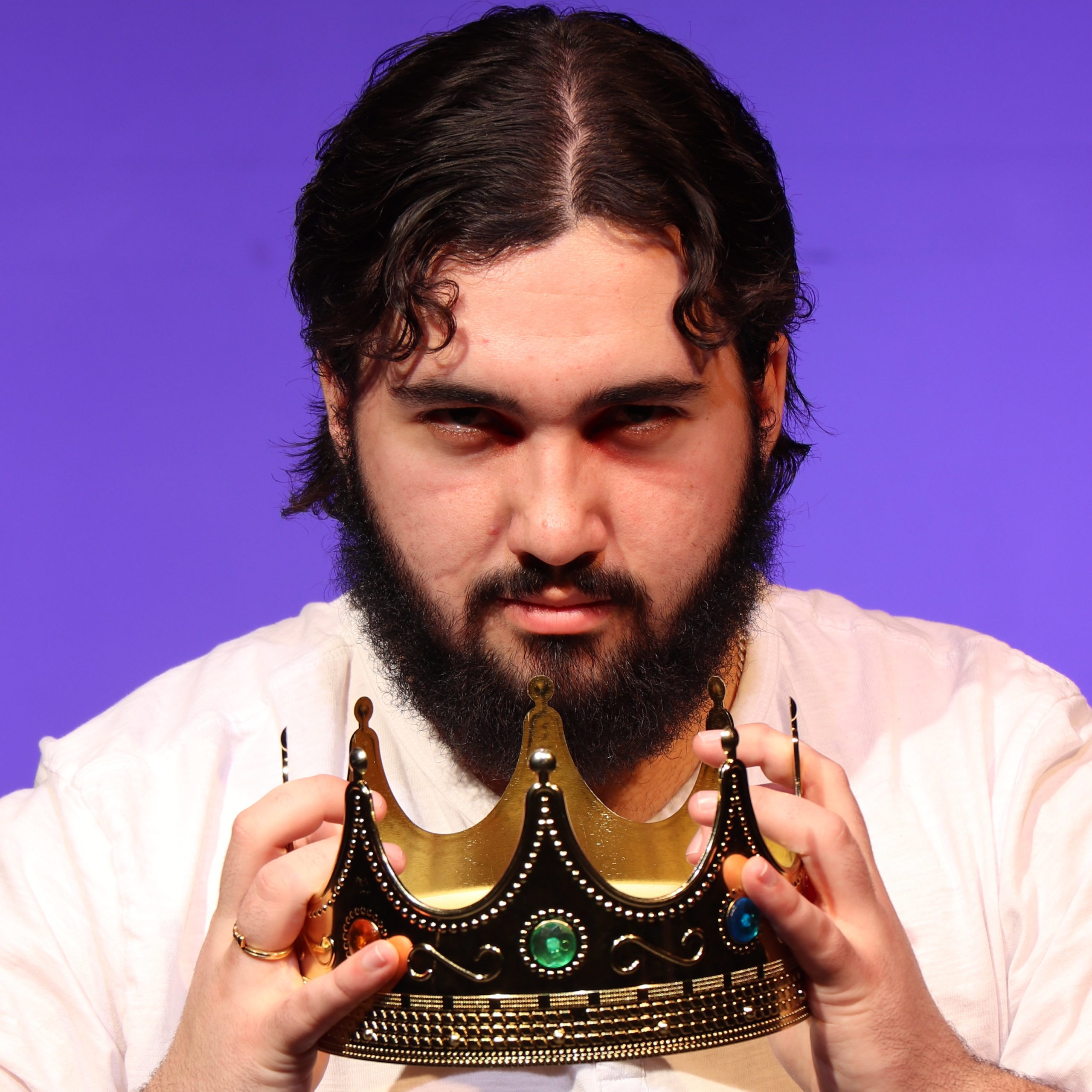 Co-Creator
Co-Deviser
Performer
Co-Sound Designer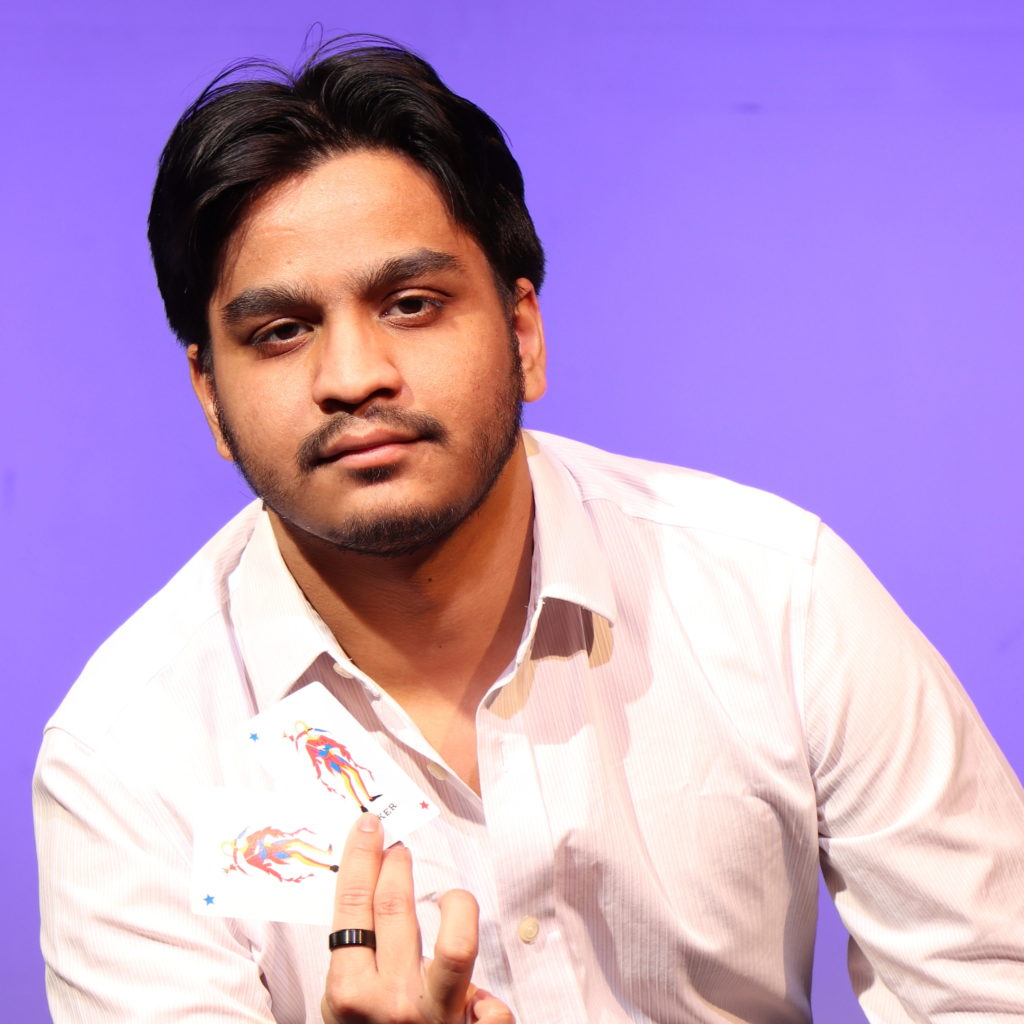 Dave Harack
Performer
Co-Sound Designer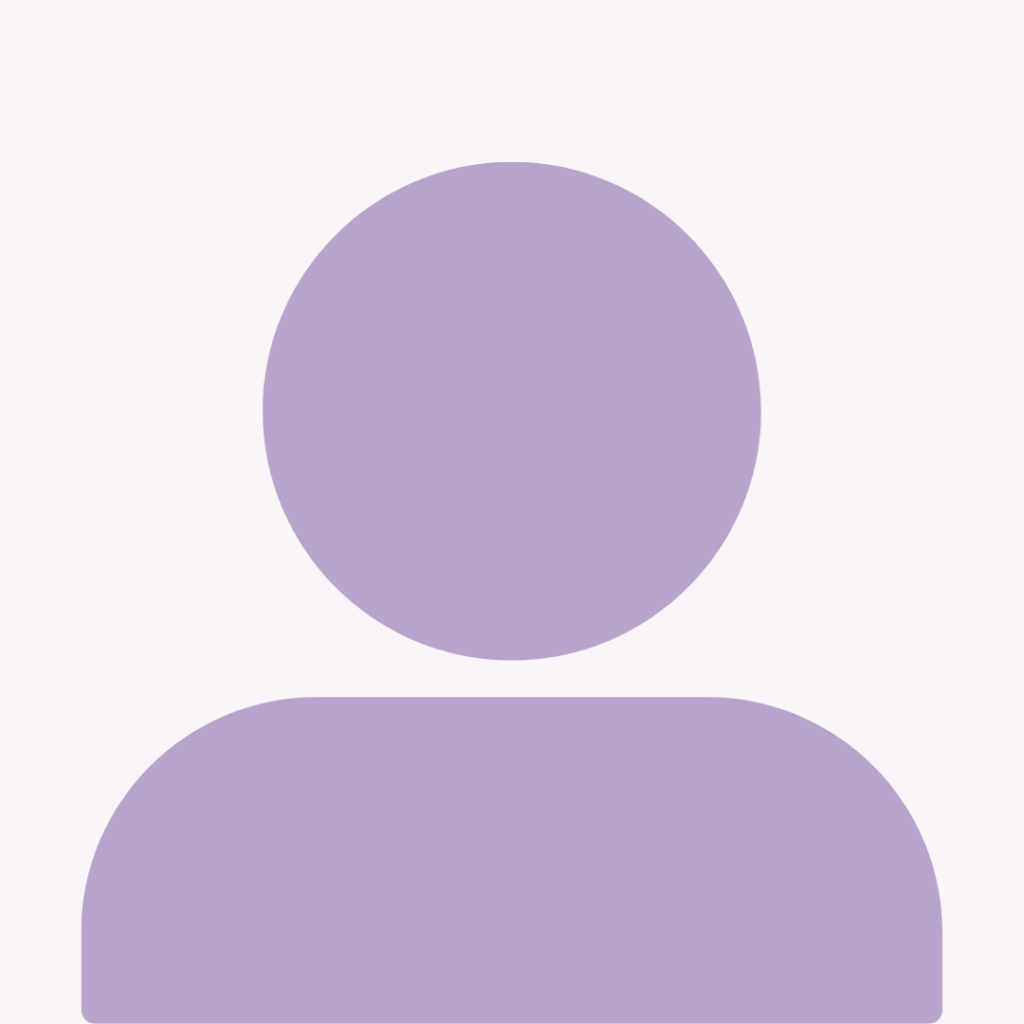 Mubussar Chaudhry
Musician
Stage Hand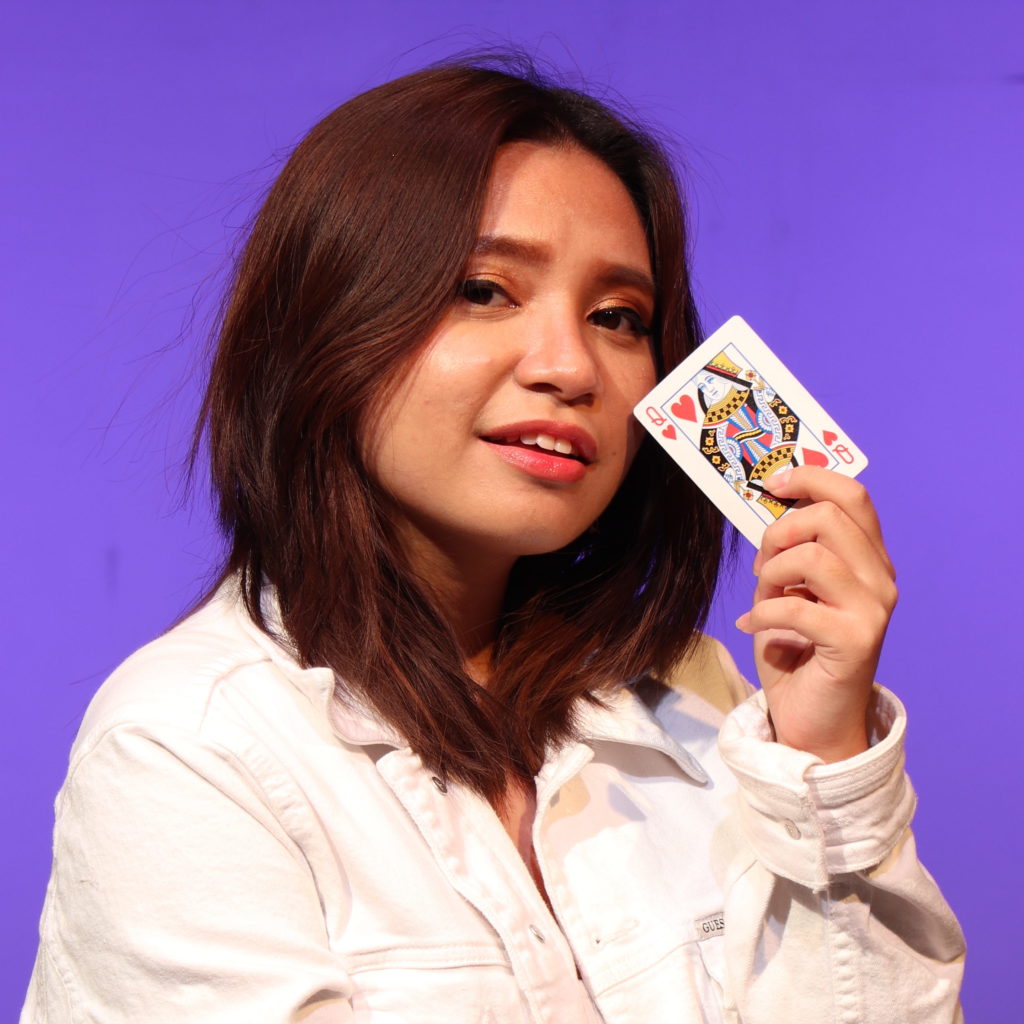 Lisha Gicana (she/her)
Photographer
Makeup Artist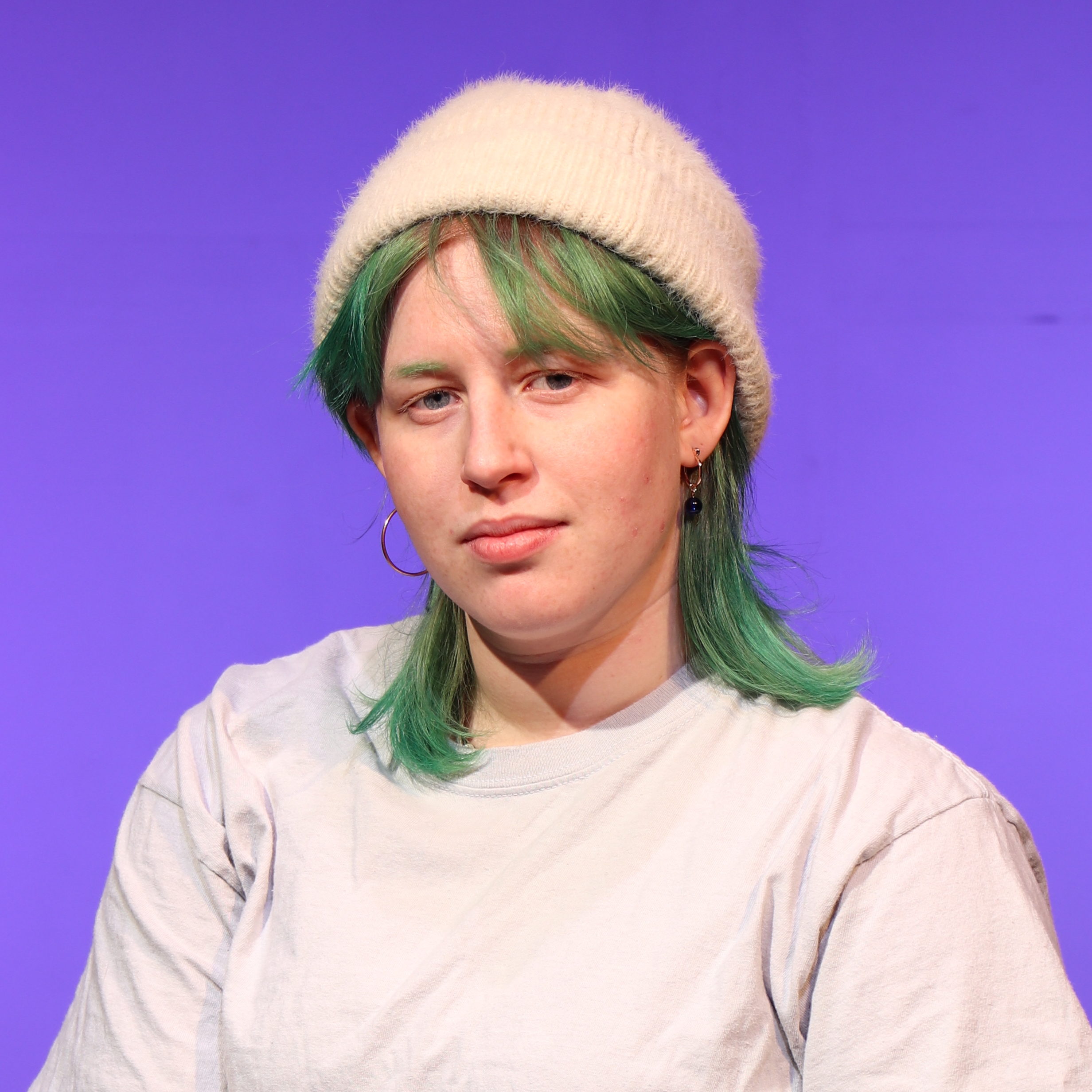 Kai (Sparrow) Osborne (he/him)
Lighting Designer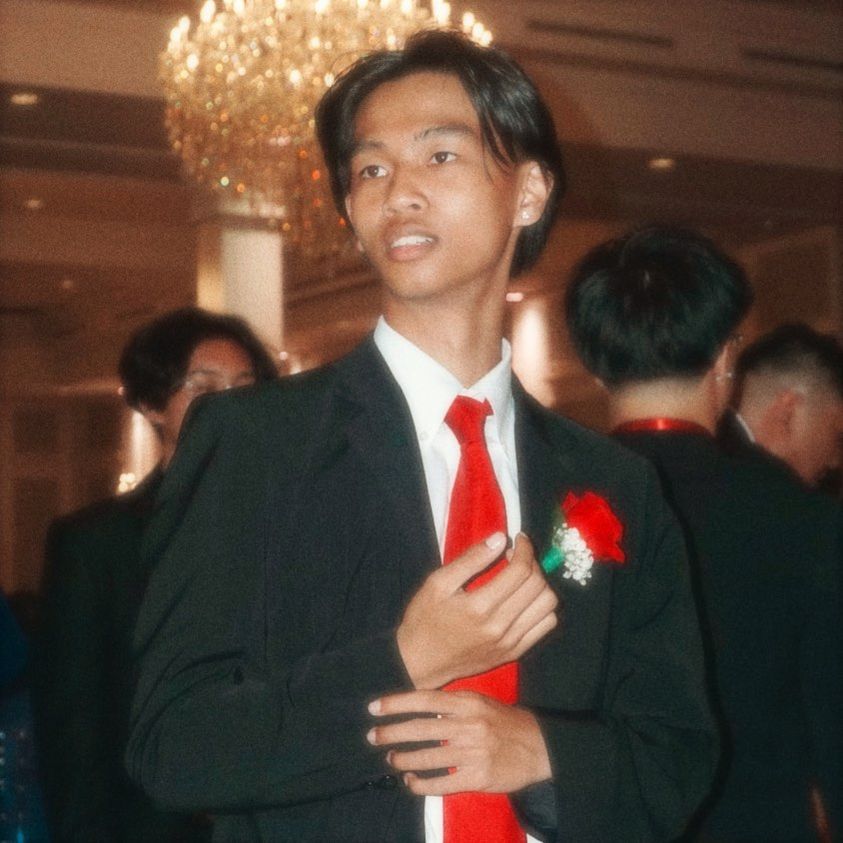 Spencer Salvador (he/him)
Musician
Stage Hand