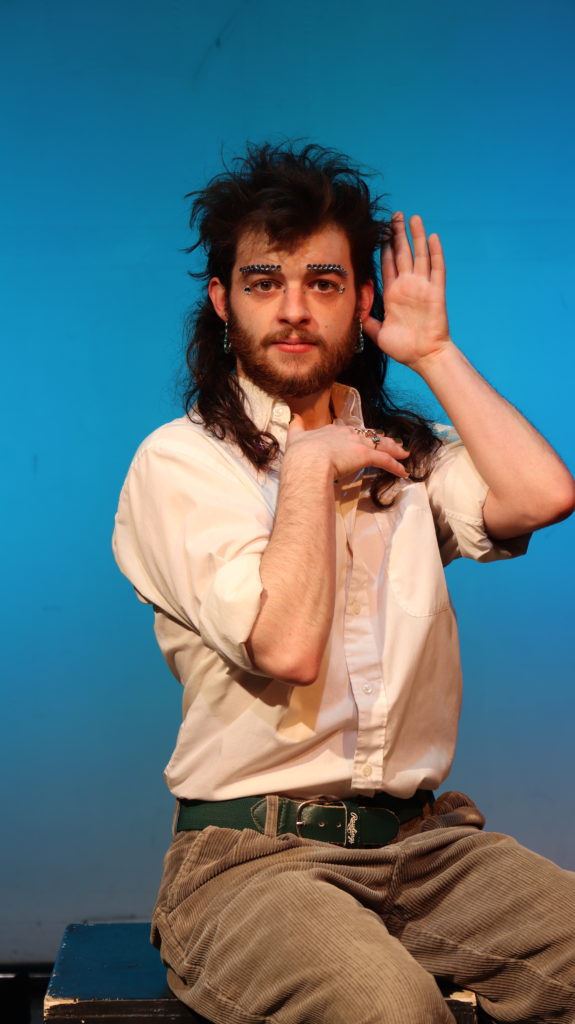 Mackenzie McCallum-Mallory (he/him) is a trans playwright and multidisciplinary theatre creator with an interest in exploring queer stories, intimacy, and physical performance.
Recent credits include: Queer Youth Cabaret: Queer Icons (Soulpepper, 2022), QUEERCAB: PLAYING WITH ABUNDANCE (Buddies in Bad Times Theatre, 2022), JANICE ALMIGHTY/CODA Project, "Other One" (Theatre@York 2021-22), BODY PLAN (Staged Reading, self-produced), MASK4MASK (Living Labs, Theatre@York 2021 -22), Skinny Dipping Lake, (Audio Theatrica Vol. 1, Theatre@York 2021-22), The Bespoke Project, love in the time of werewolves (Assistant Director, Theatre@York 2021-22), and he is currently one of the Artistic Directors for the playGround2023 Festival.
He is so excited to talk about sex!