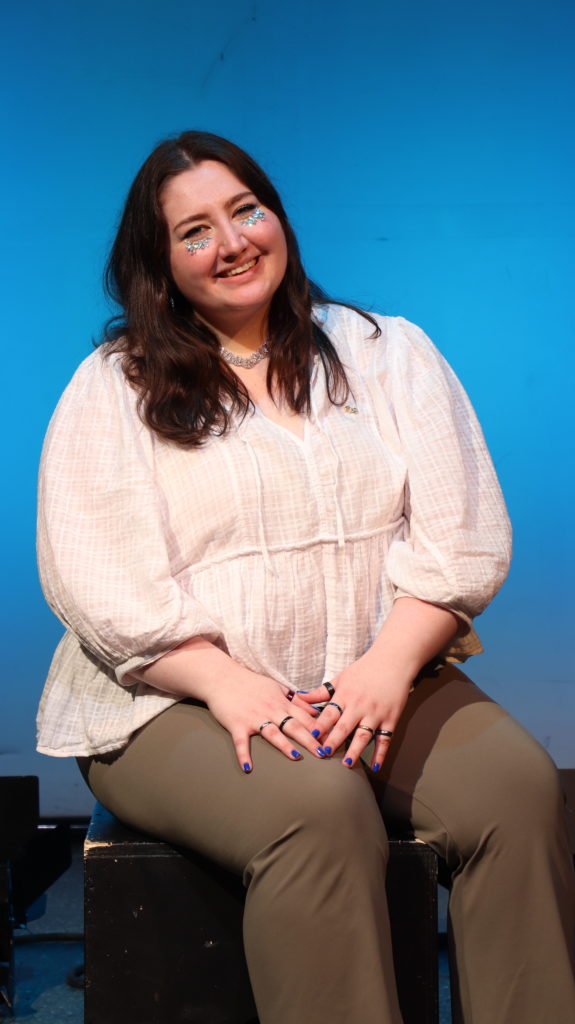 Hannah Ruth Rocca (she/they) is a multidisciplinary theatre practitioner from
Moncton, New Brunswick, currently residing in Toronto, Ontario. Hannah is part of
the company Group of Friends, whose production explores themes of
embarrassment and shame. Additional responsibilities for the fourth year devised
theatre class taken up by Hannah include acting as one of three heads of design
(alongside Mackenzie McCallum-Mallory and Kate Counsel), and curating Scenes by
Design (alongside Clark Pigeau).
Hannah's recent credits include love in the time of werewolves (head of sound,
Theatre@York premiere 2022), Past Tense (playwright and director, playGround
festival, 2022), The Birdgeoisie (sound design, playGround festival, 2022), and
Bushwick and Honk… (sound design, Past Lives Production Company, 2022). In
addition to these artistic pursuits, Hannah has also enjoyed teaching, particularly in
affiliation with her hometown's Capitol Theatre.
Nearing the end of the BFA program, Hannah feels that York's devised theatre
program has been the greatest highlight of her time spent at the university. She looks
forward to sharing this class' hard work with audiences.