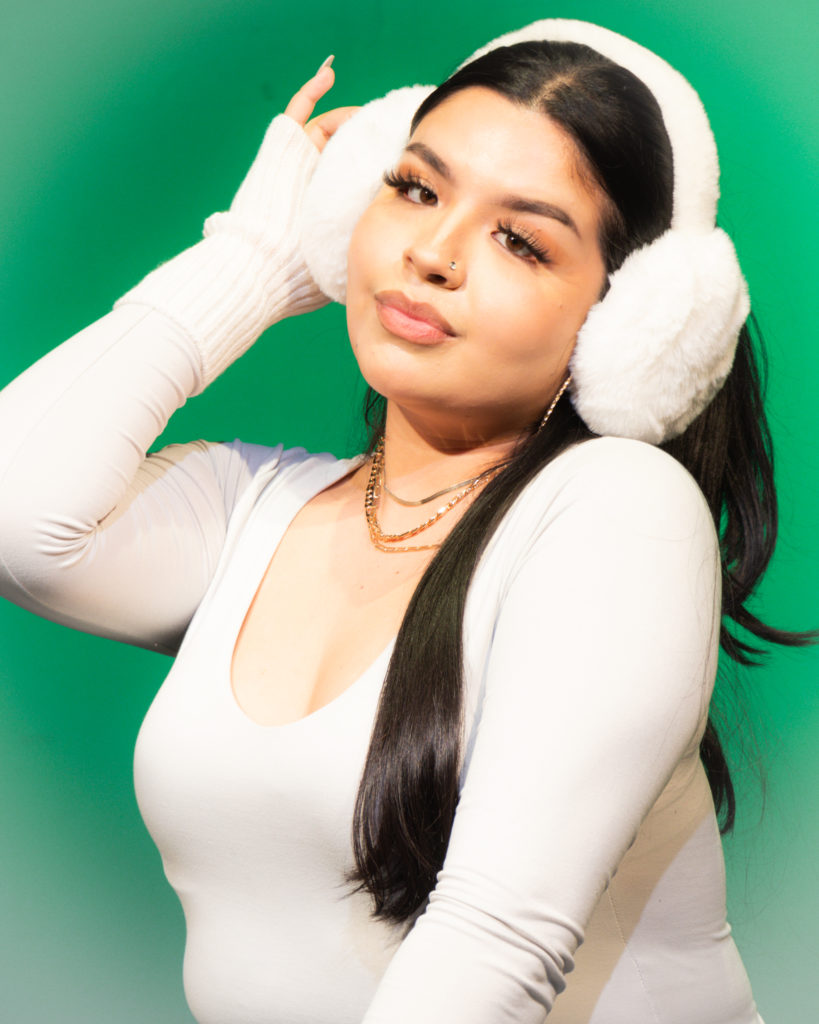 Melanie Arauco (She/Her) is ecstatic to be a part of the Devised Theatre Festival 2023,
performing Eye of Life's "Organic Matter", featuring new and inventive ideas through her
craft and artistry. Her work within the Eye of Life theatre company as co- sound and costume designer is visionary and inspired by fashion driven musicians who she idolizes (Kali Uchis, Ravyn Lanae, Ari Lennox etc.) She has an ear for discovering new genres of music and is constantly experimenting different fusions of sounds and incorporating it into her work with theatre at York! After her creative journey as a theatre actress in productions such as; Run for your wife (2019), Cinderella (2018) and Les Miserables (2017); Her craft continues to develop creating a closer bond to her own individual.