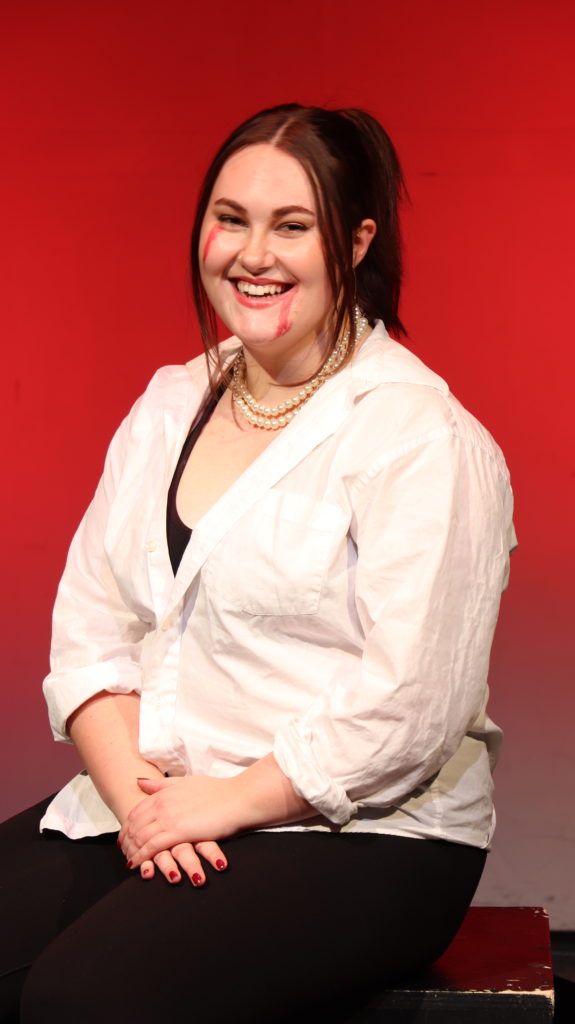 Rachel Hannah Arnold is in her 4th year at York University pursuing a Bachelor of Fine Arts in
performance creation, specializing in devised theatre, playwriting, and directing! She is
incredibly enthusiastic about the work she has been able to create at York, be a part of, and
witness. Rachel has participated in multiple festivals including; York's playGround Festival
where she assistant directed Something Wicked (2020), and co-wrote, co-created, and performed in Crip Tonight Comedy Club (2022), Black Swan Production Companies New Work Festival where she wrote and directed Love and Other Drag (2021), and Past Lives Production
Companies New Work Festival where she wrote Death of Daisies. Rachel has also had the
privilege of participating in in-york shows such as The Antigone Play (2020) in which she performed, and met the lovely David Jansen for the first time, as well as participated in York's
Audiotheatrica (2021) voice acting in Story Holder, and writing two Sisters, Sigmund Freud, and a Spongebob Squarepants costume, on top of her personal favourite experience, writing Puberty Piece which was showcased in York's 2022 Living Labs under idol and national treasure Nina Lee Aquino. Rachel is so grateful for all of the professors who have pushed her, her classmates who have inspired her, and her friends and family who have kept her going no matter what. These past 4 years have not been easy, but we've done it y'all, we're finally here.