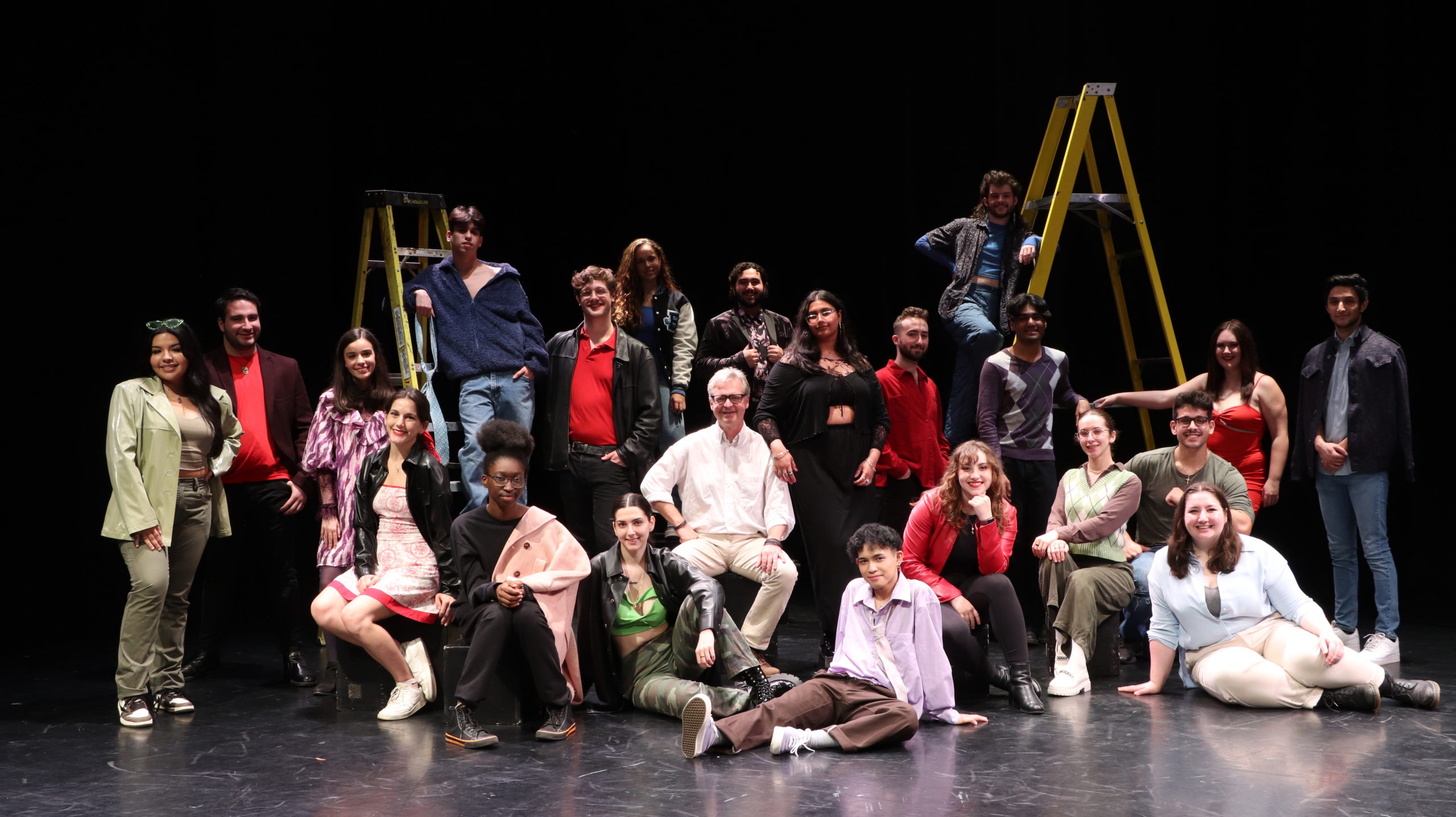 Oh hello there. Welcome to the 2023 Devised Theatre Festival at York University. We are the fourth-year Devised Theatre class and these are our stories.
Under Professor David Jansen's guidance, four brand new theatre companies have devised exciting pieces of theatre with the theme of "Raw & Unfiltered" in mind. What resulted from this creation process are four wonderful shows that are full of life and vibrance, shows that question the world we live in, the rules that govern our lives, how we as humans interact with each other and ourselves. These pieces have been in development since September 2022 and we are excited to share them with you, our audience!
The festival runs from March 12th – March 16th in the Joseph G. Green Studio Theatre at York.
Here are a few important links for more info:
---
Show Schedule
March 12th – 16th 2023
Sun
Mon
Tue
Wed
Thu
12


Festival Opening



1:00pm – Group Of Friends: Uniquely Shaped Vegetables
2:30pm – Wild Card: Our Show is Called, Our Show is Called
4:00pm – dead end.: Gory Details
5:30pm – Eye of Life: Organic Matter
13



7:00pm – Eye of Life: Organic Matter

8:30pm – dead end.: Gory Details






14



7:00pm – Group of Friends: Uniquely Shaped Vegetables

8:30pm – Wild Card: Our Show is Called, Our Show is Called



15



7:00pm – Eye of Life: Organic Matter

8:30pm – dead end.: Gory Details






16


Festival Closing




7:00pm – Group of Friends: Uniquely Shaped Vegetables

8:30pm – Wild Card: Our Show is Called, Our Show is Called