Preparing Engaged Global Citizens: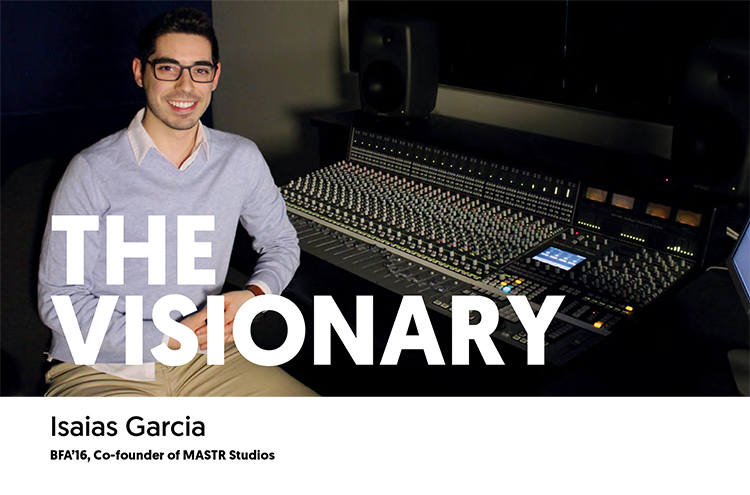 "What attracted me to York was the fact that film, theatre and dance are literally next door to each other. It's a gold mine of opportunity for developing my ability to write music for different kinds of projects and audiences."
"I'm the kind of student that wants to bring people together to see what we can create," says Isaias Garcia. The music graduate chose AMPD because he knew it was a place where he could make connections across artistic disciplines and even across institutions. With four fellow AMPD students, he co-founded Media Music Concert, a musical showcase of scores from film, television and video games. The annual concert features students from AMPD music, film, theatre and digital media, along with students from other colleges and universities.
In 2014, while still a student, Isaias and his Media Music Concert colleagues founded Toronto-based scoring company MASTR Studios. They've earned multiple awards for their work in film, television and video games, premiered their scores at international film festivals in Toronto, Cannes and Carmel, and attracted such high-profile clients as Cola-Cola, CTV and the Canadian Olympic Committee. Isaias recently won his second consecutive Best Original Score award at the Hollywood Music in Media Awards in Los Angeles, and recorded the score for a film featuring five-time Juno Award-winner Liona Boyd. 
"Without AMPD, I wouldn't be the person I am today creatively. AMPD is where I learned to actively apply what I learned in the classroom in real world scenarios, and that gave me an amazing advantage when networking with students and industry professionals."

AWARD-WINNING POTENTIAL
Award -winning potential From Marvel Comics intern to Global TV writer, and webbased alternate reality game producer to assistant director at the Stratford Shakespeare Festival, Alison Humphrey has countless storytelling experiences to draw from as a PhD student in AMPD's cinema and media studies program. While a York theatre Master's student and with scholarship support, she used motion capture technology to weave real-time 3D computer animation and digital effects into live performance in A Midsummer Night's Dream. Her doctoral project blends interactive special effects and collaborative online culture for an internationally co-created sci-fi drama on the micro and macro conflicts of vaccination. Alison has teamed up with colleagues from York's departments of theatre, digital media, dance and visual arts, and calls AMPD an ideal hothouse for cross-pollinated innovation.
In the nearly 20 years since graduating from York's theatre program, Beth Janson's passion for storytelling hasn't waned. But it has evolved. First in theatre administration at The Public Theater in NYC, then as executive director of Tribeca Film Institute and now as the CEO of the Canadian Academy of Cinema and Television, she is dedicated to helping storytellers hold true to their artistic hearts while still being successful in an increasingly commercial industry. As a self-described "cultural entrepreneur," Beth works to build programs and platforms that support talented and innovative filmmakers in documentary, feature, and interactive forms of media, such as virtual reality and online gaming.
"Storytelling is no longer just about making a feature film for people to watch and discuss," she explains. "We need to help our best filmmakers expand their definition of what storytelling is so they are not intimidated by technology that is constantly changing."
It's this approach that has Beth so excited about AMPD's vision of interdisciplinary collaboration and experimentation. "What York is doing is huge. They're exposing artists to all the colours in the palette. Bringing filmmakers, engineers and designers together in an entrepreneurial space is the wave of the future, and I couldn't be more proud to be associated with an institution that is helping to set the standard for artistic and academic support in this new and exciting world."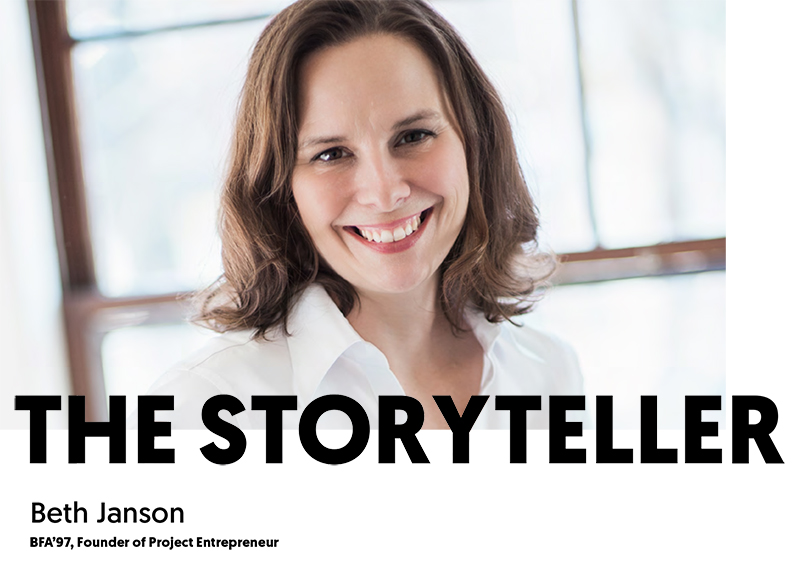 "What York is doing is huge. They're exposing artists to all the colours in the palette. Bringing filmmakers, engineers and designers together in an entrepreneurial space is the wave of the future."