Mobilizing New Ways of Thinking: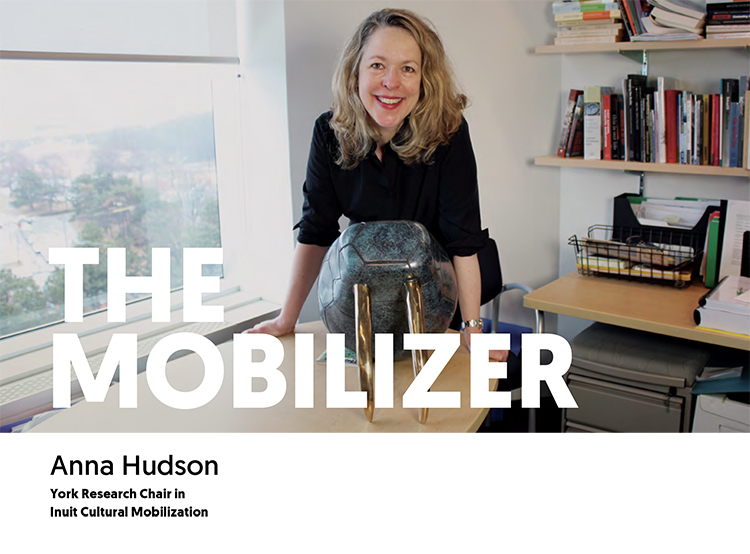 "We're redefining art history and the links between art history and performance, digital media and culture."
As associate curator of Canadian Art at the Art Gallery of Ontario, Anna Hudson was witness to a troubling trend: The gallery was the beneficiary of enormous gifts of Inuit art, but the art installations weren't reaching one important audience— the Inuit themselves.
Now the York Research Chair in Inuit Cultural Mobilization at AMPD, she is hoping to change that with the help of Mobilizing Inuit Cultural Heritage, a multi-media, multi-platform, national partnership project involving 10 researchers— York experts in design and education among them—and nine organizations, including the National Gallery of Canada and three indigenous cultural organizations. With the largest Social Sciences and Humanities Research Council of Canada grant ever received by AMPD, they are exploring the role played by Inuit visual culture, art and performance in Inuit language preservation, social well-being and cultural identity.
The six-year undertaking includes Ahqahizu, a monumental stone and bronze sculpture, created on York's campus by Inuit artists Ruben Komangapik and Kuzy Curley with help from York students and Jane-Finch high school students. Anna and her team are also digitizing a number of Inuit art collections, so the traditional knowledge expressed through storytelling, art, sculpture and performance can be shared globally by a broad and diverse audience.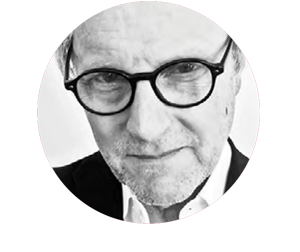 WORLD-CHANGING DESIGN
Called a "modern master" and named one of Ten Masters of Typography in the world by premier international design journal Graphis —an honour he shares with the art director of Rolling Stone and GQ magazines— AMPD's Paul Sych is challenging and redefining visual communication. Inspired by his knowledge and talent as a jazz musician, Paul's unique and highly stylized approach to design is in demand by legendary designers, art directors and educators around the globe. His typography has been featured in internationally acclaimed projects and publications. Paul's latest project, Fshnunlimited, a contemporary fashion and art magazine, achieved a rare sell-out in Canada and continues to earn international accolades. By offering new methods of expression using typography and imagery, Paul is mobilizing new thinking across fields ranging from publishing and advertising to art, motion graphics and broadcast design.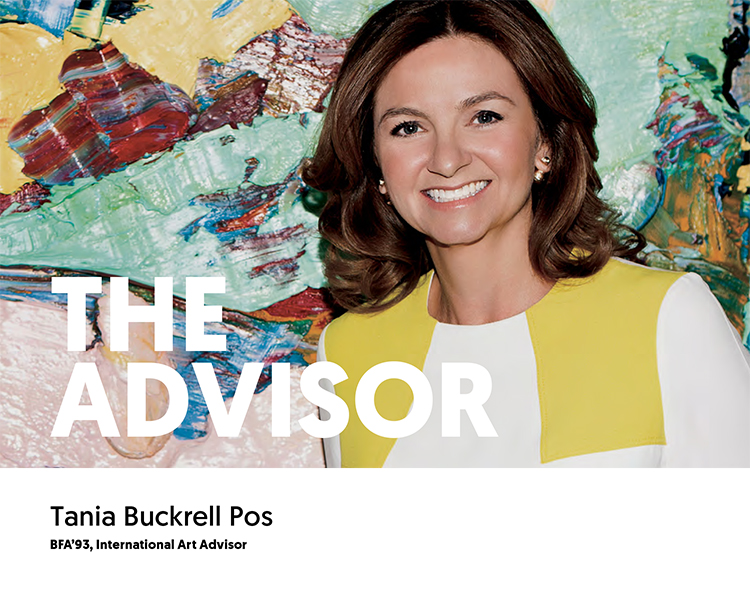 In the high-stakes world of international art advising, Tania Buckrell Pos is lauded for her "golden eye" and ability to know where, when and how to find the art her clients want. Working on behalf of an anonymous client in 2008, she made what was then the most significant public art purchase ever— US$80 million for Monet's Le Bassin aux Nymphéas. So when York University was in the market to de-access four Marc Chagall paintings, they knew exactly whom to call.
The Canadian-born, London, England-based graduate took her alma mater under her wing and sold the paintings pro bono at art auctions in London and at Sotheby's New York. Her efforts netted AMPD an impressive $1.2 million, which is being used to endow a sculpture residency, renovate the Joan Goldfarb Visual Arts Study Centre and purchase new art work in keeping with the University's focus on historical and contemporary Canadian art, contemporary international art, and indigenous and diaspora art and visual culture. In a second act of generosity, Tania has already offered to assist with the new purchases.
"It gives me great pride," she says. "York is an exceptional university and it's rewarding to give back in whatever way I can."