About
This production of The Birds is a creative collaboration between theatre, dance, digital media and music students together with faculty members and guest artists in York University's School of the Arts, Media, Performance & Design. AMPD's rising young talent is engaged in all aspects of the show, from concept to execution -- on stage, backstage and behind the scenes. Students are mentored in designing and producing the play, choreographing, performing and directing, stage management and audience development. In bringing The Birds to life, AMPD's emerging and established artists join forces to create a ground-breaking production of a seminal work of Canadian and Aboriginal theatre.
The Play
---
The Birds by Yvette Nolan is a powerful adaptation of one of western theatre's earliest comedies: the classical Greek play by Aristophanes.
Nolan re-situates the birds in the play to Turtle Island (North America), recasting the two humans who visit the land of the birds as colonizers-come-lately, intent on remaking this Indigenous paradise in their own image. This comic fable brings a 21st century audience inside an Indigenous subjectivity, underscoring the striking realities underlying Indigenous and settler relationships.
In using Nolan's adaptation, York University theatre professor and director Michael Greyeyes placed an Indigenous source work before four departments in the School of the Arts, Media, Performance & Design, and invited each to respond and create.
Susan Lee, an independent dance artist and educator in York's Department of Dance, has choreographed an original concert dance work that anchors the first act, while giving shape to the historical backstory hinted at in Nolan's text. The Digital Media Program and artists from the Department of Music, in collaboration with the dance and theatre departments, built and augmented further responses through a series of interstitial performance and media works that connect Lee's first act choreography with the staging of Nolan's text that is the focus of the evening's second act.
Theatre @ York's production of The Birds is a story of women. By interweaving the Roman poet Ovid's tale of Philomela and Procne as the backstory to the Nightingale in the play, Nolan places a tragic past at the heart of this comedy. Indigenous artists often create from such histories, imagining brighter futures, and this interdisciplinary performance leads numerous constituencies – students and faculty, Aboriginal and Settler – into potent engagement with Indigenous histories, creation protocols, and the work of one of Canada's most prolific and relevant Aboriginal artists.
The Playwright
---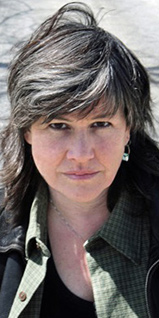 Yvette Nolan is a First Nations playwright, director, dramaturg and author. From 2003 to 2011, she served as artistic director of Native Earth Performing Arts, Canada's oldest professional Aboriginal theatre. She is currently an artistic associate with Toronto's Signal Theatre, and serves on the boards of the Saskatchewan Arts Alliance and Word on the Street Saskatoon. Her plays include Blade, Job's Wife, Annie Mae's Movement, Scattering Jake, from thine eyes, Ham and the Ram, The Unplugging and The Birds, a modern adaptation of Aristophanes' comedy, recast as a tale of Indigenous and settler relationships on Turtle Island. She is the author of Medicine Shows, a book about Indigenous theatre in Canada (Playwrights Canada Press, 2015) and the editor of Beyond the Pale: Dramatic Writing from First Nations Writers and Writers of Colour, and of Refractions: Solo, with Donna-Michelle St Bernard. Her directing credits include Salt Baby (Globe Theatre), Justice, Café Daughter (Gwaandak Theatre), Tombs of the Vanishing Indian, A Very Polite Genocide, Death of a Chief, The Unnatural and Accidental Women, Annie Mae's Movement (Native Earth Performing Arts), The Ecstasy of Rita Joe (Western Canada Theatre Company/National Arts Centre), The Only Good Indian..., The Triple Truth (Turtle Gals). In January 2016, she directed students in York University's 4th year Acting Conservatory in a Theatre @ York production of Daniel David Moses' Brébeuf's Ghost.